Farm Dinners & Events
7th annual Funk Feast featuruing The Flobots and Remedy Juice Bar at Zephyros Farm!
August 11th
Doors at 6, show at 8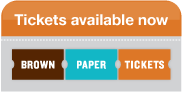 Tickets are $20 or $25 at the gate, they can be purchased at the farm online or at the Cirque.
Flobots have been singing their smart and infectious anthems for a better world on stages throughout the United States, and around the globe, for the past decade. Formed in 2005, the alternative hip hop band was, from the beginning, committed to pushing musical boundaries and engaging their audiences in new ways. In recent years, this meant working at the
grassroots level to encourage communities to raise their own voices through collective song. It was this work off the stage that inspired Flobots' highly anticipated fourth album, NOENEMIES (release date May 5, 2017).
NOENEMIES is, without question, Flobots' most ambitious and sophisticated statement to date - both lyrically and musically. Each of its stand-alone tracks serves as a powerful, poignant new anthem, with surprises both subtle and grand. Taken as a whole, the album tells a story that is enormous in breadth, with a sound that is enveloping and electrically charged, befitting of the finely crafted, carefully chosen words. NOENEMIES compels the listener to delve and to contemplate, to share and revel.
6th Annual Funk Zephyros Funk Fest - Featuring the Grizzly Pears
July 30, 7:30pm, $12/$25 For the 6th Annual Zephyros Farm and Garden Funk Fest, we are keeping it local with The Grizzly Pears!
This will be the second and final Pears show for 2016, the first one in February left the whirling masses of North Fork dancers with sore legs and happy grins. Libations will be available by donation. Zephyros Farm and Garden (11466 3275 Rd., Paonia) is a small diversified family farm centrally located in the North Fork Valley, known for hosting legendary parties and growing an assortment of fantastic certified organic flowers and produce. The Grizzly Pears is a North-Fork born musical collective doing a dance-friendly mix of New Orleans street jazz and farmstead cabaret. This show will feature David Alderdice on percussion, Jeannette Carey on sousaphone, Dylan Fixmer on trumpet, 'Lazer Kid' Kotowich on trombone, Jon Hickam on accordion and guitar, and Lizzy Plotkin on violin. To listen to their new EP visit grizzlypears.bandcamp.com, for more information or to see some videos from last spring's show. Check out grizzlypears.com Kids welcome, but please leave your dogs, cats, llamas and exotic reptiles at home. Tickets available online.
2015 Farm Dinner and Events
The New Orleans Suspects
Funk Feast
Friday August 7th
Doors @ 6:30 Show at 8
Get Tickets at Brown Paper Tickets, Hardins, Backcountry Coffee. $17 adv. or $20/door
Come experience premier musicians on the farm and enjoy the awesome food provided by local food trucks as they throw down the best they have to offer in our food truck throw down. Limited amount of tickets so get them now!
The New Orleans Suspects formed in summer of 2011 in the wake of the breakup of The Radiators after 34 years. The band comprises some of the best, most highly respected players in New Orleans, including: Reggie Scanlan, bass (Radiators, Professor Longhair Band); Mean Willie Green, drums (Neville Bros. current drummer since 1981); Jeff Watkins (James Brown Band, Joss Stone Band), saxophone; Jake Eckert, guitar/vocals (current member of The Dirty Dozen Brass Band); and C. R. Gruver (The Meters Experience, Outformation), keyboards and vocals.
The band combines original songs in the New Orleans style with hits and obscurities from the Allen Toussaint and Dr. John songbooks, as well as performing favorites from Radiators, Nevilles and Dirty Dozen repertoire. They have released two albums, an eponymous studio album and Live at the Maple Leaf, which was selected as a new and noteworthy release by itunes in January. The band's latest studio release, Ouroboros, will be released by Louisiana Red Hot Records on Oct. 14. The first single, "Soothe Me," is currently being worked at adult alternative radio.
Zephyros Farm and Garden Welcomes Outstanding in the Field
July 29th, 2015
Featuring
Guest Chef: Mark Fischer, Town, John Little, Harmans's Eat & Drink, Brett Thompson, The Pullman, Antonio Martinez, phat thai
For Tickets HERE
2013 Farm Dinner and Events
Zephyros Farms Welcomes
The March Fourth Marching Band
June 5th Doors @ 6:30 Show @ 8
Get Tickets:
MarchFourth Marching Band (M4 to its fans) is a kaleidoscope of musical and visual energy that inspires dancing in an atmosphere of celebration.
Aside from their marching band themed costumes, as well as the 5-piece percussion corps and 7-part brass section, M4 is far from a "marching band" in any traditional sense (though this group of about 20 has been known to parade down Main Street before taking the stage). M4 is anchored by funky electric bass and has been evolving into a more guitar- and vocal-driven musical experience. The show will take you on a journey from the swamps of Louisiana to the gypsy camps of eastern Europe to the African jungle by way of Brazil, echoing the deepest grooves of American funk, rock, and jazz then boiling it all together in cinematic fashion with high-stepping stilt-acrobatics and dazzling dancers. This genre-busting, in-your-face experience is not to be missed! What began as a Fat Tuesday party in Portland, OR. on March 4th 2003, has since become one of the nation's best live touring acts.
Dinner will be served by several area Food Trucks featuring Zephyros Farm and Garden fresh produce!
2012 Farm Dinners and Events
July 28th, 3rd Ocassional
FUNK FEAST with
Euforquestra
and Chef Megan MacMillan
Dinner at 5:30, Doors at 6:30, Show at 7:30
Come get your funk on to the sounds of Euforquestra on the farm! Get a ticket for the meal and show or just the show. Should be a great night for gettin' funky so come on out and boggie down!
Tickets to the show are $15 Advanced and $18 at the REvolution beer will be served. $60 Inlcudes the dinner/show/wine or beer. Call the farm for dinner reservations 527-36threesix.

"Eufórquestra is a seven-member unit that relocated to Fort Collins, CO in Summer 2008 after spending five years in Iowa City, IA. The band's own brand of High Intensity Global Dance Music is a percussion and horn driven blend of modern music that fuses afrobeat, reggae, dub, funk, rock, soca and highlife with traditional sounds from Cuba, Brazil, West Africa and beyond. This is cutting edge music that ignites dance floors across the country with a sound that "explodes, dances and melts in your ear with sheer bliss" (Chris M. Slawecki; www.allaboutjazz.com)."



The Menu:





A Feast of Greek Funk Fusion. Funk Fest 2012




Featuring Chef Megan MacMillan



Slow roasted leg of Zephyro's lamb, pulled and piled upon warm pita bread, topped with cucumber-mint yogurt sauce.

Traditional Greek Salad with Zephyro's heirloom tomatoes and farm fresh feta cheese.

3 Sistas Salad featuring local pinto beans, corn and squash.

Herbed Quinoa Salad with roasted peppers and sourdough croutons

Eggplant Croquettes, lightly fried and served with tarragon aioli for dippin'

Magic Meringues drizzled with Zephyro's lemon balm desert sauce and grill-kissed peaches
July 5th, 2nd Occasional Funk Feast Featuring
Big Sams Funky Nation
Big Sam's Funky Nation have established their presence on the forefront of the New Orleans music scene. Trombone powerhouse and band leader "Big Sam" Williams, formerly of the Dirty Dozen Brass Band, has been celebrated as "the top man on the slide trombone in the birthplace of jazz" by the San Francisco Chronicle and the band has been touted for consistently "bringing a straight raw party" by Jambase. 2010 has been a busy year for The Nation, with two European tours (France and Greece), a recurring role in the new HBO original series "Treme", and a busy US touring schedule including festivals such as the New Orleans Jazz and Heritage Festival, Bonnaroo Arts & Music Festival, South by Southwest, Doheney Blues Festival and Gathering of the Vibes. For 2011, BSFN does not intend to slow down. The momentum BSFN has recently accumulated will only continue to grow off of the successful release of their fourth and most prolific album to date, King Of The Party. Be on the lookout for BSFN's masterful blend of a rock, with an improv-style associated with jazz and a horn-heavy front section that's the hallmark of funk. The energy level is always high voltage when BSFN takes the stage.
The dinner & the show
Dinner starts at 6:30 with wine and beer included for $60, or w/out wine and beer $55. The meal features the cooking of renowned local Chef and winemaker Yvon Gros of Leroux Creek Inn & Vineyard
Food menu elegant down home Rocky Mountain inspired New Orleans cuisine!
The show a la carte
The show starts at 8:30 with Big Sam's Funky Nation out under the stars
Ticket includes Beer: Advanced $20, door $25
Ticket only $15
Kids Funk for Free
Come and eat some grubbin' local food and get down with some pure New Orleans Funk from Big Sam's Funky Nation! Beer and Wine included with the purchase of a ticket. Tickets are available at Hardin's Natural Foods in Hotchkiss or at Paonia Farm Supply in Paonia, or call Zephyros at 970-527-3636.
Tickets:
Available at Hardin's Natural food in Hotchkiss
Paonia Farm Supply in Paonia,
Or by calling the farm @ 527-3636
2010 Farm Events
August, 23rd, 1st Occasional No-Cash Farm Bash
WHEN: Monday August 23rd, firing up the stoves at 2ish.
Shared dinner at 7 sharp.

WHAT GIVES: This is a down home Hootenany. Celebratin' what we all have to offer- food, art and community. Come prepared to COOK, PLAY AND EAT TOGETHER. Get back to the root of the matter.

No Spectators ~ only Spectaculars!

COST: what ya got to share and cook? No Cash, No Kidding. This is free for all, and a free-for-all.

Bring it. Share it. Eat it in fine company.

What we got: Farm & Fun.


Food to Contribute:Real, Ripe, & Local.
Bring what YOU grow or buy it from a farmer who you know and love.
2009 Farm Dinners
First Annual Local Food and Funk Fest on July 7th 2009, Featuring
APHRODESIA
Culinary School of the Rockies Celebration in the Field
September 15th, 2009 5:00-9:00PM
Join with Zpehyros Farm and Garden and The Culinary School of the rockies for another Celebration in the Field Dinner. Last years dinner was one of the best dinners that we have ever had and so we will be celebrating with the student chefs again as they culminate their week of adventures on local farms. Come eat what they have learn while being on the local farms, with around 15 chefs it is hard to go wrong. To make a reservation please go to Celebration Dinner or call 303-494-7988. We look forward to hosting you for this most unique event!
2008 Farm Dinners
August 7th, 2008 6:00pm - 9:00pm
September 16th, 2008 4:00pm - 9:00pm
September 16th, Join the Culinary School of the Rockies Farm to Table Program for a Celebration-in-the-Field Dinner at Zephyros Farm and Garden. Student and teacher chefs will prepare an all local feast from the farms, orchards, vineyards and ranches of the North Fork Valley. Local wine served by the glass. Tickets: $75 Limit 75 seats. Sign up by calling 970-527-3636
The History of Farm Dinners at Zephyros
Thanks to working with Outstandinginthefield via our cohort Rebecca we have started a tradition of having dinners on our farm, and many others in the valley. We have had the pleasure of working with the best local chefs, growers, and wine makers in our years of having farm dinners. Below see some of our pictures which say a thousand words!
The table is set and ready for guests to arrive with rows of flowers and veggies behind!
Our September supper in 2007 was sponsored by the Kampe Foundation and celebrated the local farmers, forty of whom attended as the guests of the Kampe Foundation and Zephyros. Pictured are some of the Homestead Ranch familes who keep our spaces open.
Guests seated at the table between the pond and the gardens.
The potatoes from Rivendell Farm
Russ Chapman takes a break
Chef Ryan of the Little Nell working hard
A toast and thanks to all who have made these dinners happen!
Another perfect night at Zephyros, come and join us again.